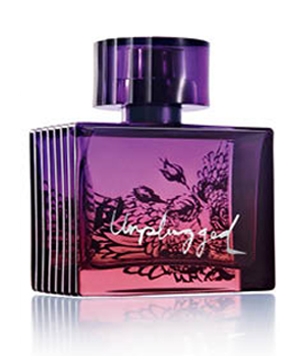 If you know me at all then you KNEW this was coming. Jon Bon Jovi teamed up with Avon for a pair of his and her fragrances titled Unplugged. Apropos since Jon & Richie's barefoot performance way back in the day launched the idea for the Unplugged series on MTV where musicians would perform hits with only acoustic instruments .
So of course, I HAD to get Unplugged for her. Had to. it was just a necessity. It's actually pretty affordable and costs $30. They are actually running a special right now where if you purchase the fragrance you get the shower gel and lotion for free. NOT BAD.
It's a really light scent. It first smells fruity then it dries down quickly and smells powdery. I really like it as a casual fragrance. But it disappears really quickly. The notes are citrus, black plum and black dahlia. I smell the plum the most.
My biggest issue is the disappearing act. I want my fragrance to last. Not so I could smell it but enough so I feel like it's there. If you're a fan of Jon Bon Jovi, you'll more than likely enjoy the fragrance and it is very nice, but very light. And it dissipates within a few hours of the first spritz. I sprayed it at 12 noon ish and by3:30 it was gone. And I had layered it with the lotion! You're paying $30 for the bottle though, so… you get what you pay for?
I'm glad I have it in any case because I am after all… his wife, I mean his biggest fan.
You can purchase Unplugged by visiting Avon.com.